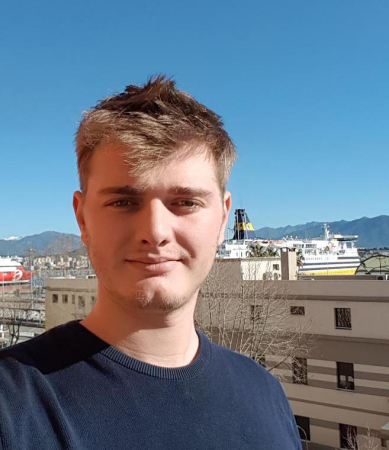 By Antoine the 27/03/2019
Top hilltop villages
Our selection of the most beautiful hilltop villages of Corsica. Both on the sea and inland, these villages will seduce you with their originality and charm.
1. Sant'Antonino, a medieval village overlooking the sea in the Balagne, is officially ranked among the most beautiful villages in France. Leave your car in the car park and enjoy a donkey ride along the paved streets. After returning from the promenade, sit at the village bar for the famous lemonade.
2. Nonza, a hilltop village in Cap Corse, is known for its black sand beach that you can admire from the highest part of the village. The Sainte Julie church, whose legend is told by the inhabitants of Nonza, is one of the village's classified monuments.
3. Tralonca is a village of Boziu 15 minutes from Corte. Of pastoral tradition, the many restored 'pagliaghji' still bear witness to this ancestral activity. Located on the Mare a Mare trail, sporty visitors can pitstop here and explore the Boziu refuges.
4. In Cap Corse, Pinu and its stone mansions with lauze roofs stretch out from the Mediterranean. The village still has buildings reflecting the agropastoral activity of the ancients: lime kilns, water mills and an olive press.
5. Bonifacio is a historic village perched on a cliff, world famous for its height and breathtaking views of Sardinia. The proximity to the Lavezzi islands allows you to enjoy a complete tour of southern Corsica. During Easter celebrations, discover its religious heritage: its churches and brotherhoods. Also visit its marine cemetery.
6. The village of Piana is classified by UNESCO, and is the obligatory stop-off before the Scandola Reserve. Dominated by the Church of St. Mary and its tower, it overlooks the Gulf of Porto and faces the peninsulas of Scandola and Senino.
7. Penta di Casinca has an unrivaled panoramic view of the Tyrrhenian Sea from the heart of the village. Perched at an altitude of 400 metres, the village dominates Corsica's eastern plain.
8. Cervione is the capital of the hazelnut in Corsica: taste the famous 'nuciola' hazelnut spread made in the village. Visit the Ethnographic Museum of ADECEC, and enjoy the view of the islands of Monte Cristo, Capraia and Elba.