Information for travelling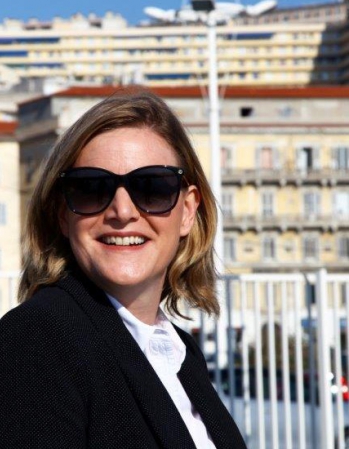 Climate
Corsica is fortunate to enjoy an exceptional climate all year round.
Corsica is fortunate to enjoy an exceptional climate all year round. The influence of the sea and the nearby mountains serve to regulate the temperature throughout the year, and result in a climate that is mild in the winter while remaining warm and dry during the summer months. The average maximum temperatures in Ajaccio, from April to October, are slightly higher than those in Lisbon but still remain more pleasant than those in Split or Palma de Mallorca.
Top temperatures on the coast are in the region of 17°C in April and can climb above 24 to 26 °C during June. From May onwards, temperatures everywhere are above 20°C. Inland, above 700 m, maximum and minimum temperatures are usually 3° lower than on the coast.
During June, July and August Ajaccio is among the sunniest places in France. It enjoys 59 days of good sunshine ( FI 80%) compared to 27 days in La Rochelle, 16 days in Biarritz and Paris or 14 days in Brest. The towns along the coast of Corsica benefit from a cooling sea breeze that takes the edge off the heat and keeps the air refreshed. The mountains are never far away either, which means that the nights are cooler and more pleasant.
Late in the season it is still very agreeable. On the coast in particular maximum temperatures remain in the region of 26° in September, 20 to 22°C in October and 17°C in November. It is also possible to enjoy a very pleasant swim, with water temperatures ranging from 23 to 20°C, and never dropping below 18°C (the November average). Temperatures remain very mild in the mountains, although 3 to 4°C cooler than on the coast.
The sea temperature rises above 16°C from the end of April and does not drop below this mark again until December, when winter is in full swing. In high summer it is not unusual to experience sea temperatures of up to 27°C and, when the late season weather is mild, these can even remain in the region of 19°C at the end of November. The sea temperature is lowest in February at around 13°.